To get on our mailing list, or to find out about booking the band, drop us an email at
rockitscientists@roadrunner.com


"Wow! Super! What a great concert!!! It was a pleasure to have the Rockit Scientists join us for our 2003 Summer Concert-In-The-Park program."
Recreation Supervisor, City of El Segundo
 "It is without reservation that I whole-heartedly recommend the Rockit Scientists as an entertainer for any community or family event…They came prepared and were dressed for the part. The concert was received well by the concert attendees in Diamond Bar… (the band) was a delight to work with and conducted themselves in a very professional manner at all times."
Recreation Supervisor, City of Diamond Bar
 "Your Concert was a perfect trip down memory lane for many of the baby boomers in the audience…the "Rockit Scientists" came to town with a rock-n-roll concert that will be remembered for years to come".
Recreation Manager, City of Dana Point.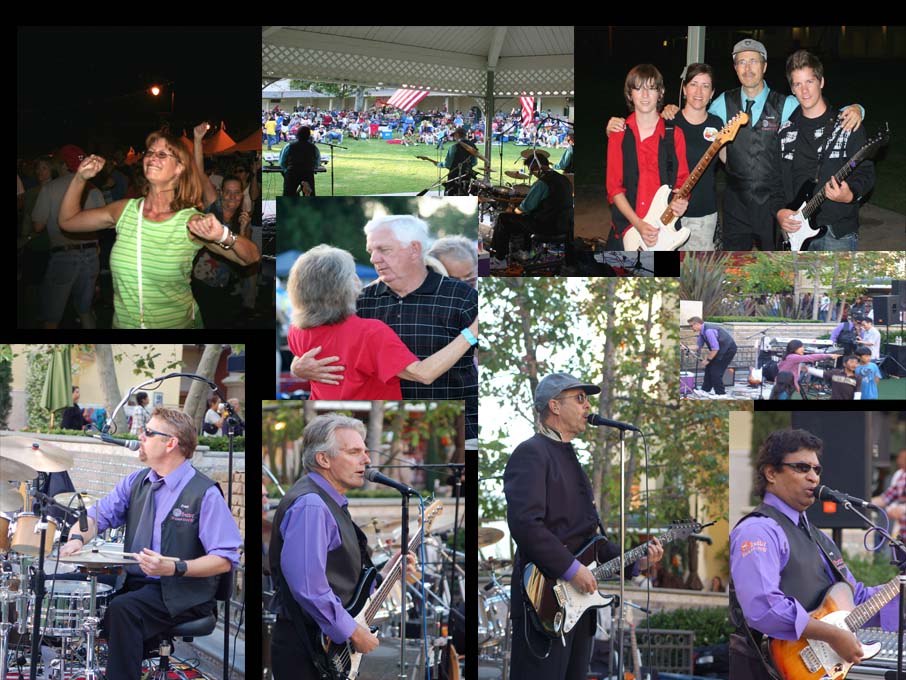 A sincere 'Thank You' to our friend, Claudio Pracilio, genius, webmaster, and a systems architect for customizing and implementing this website.